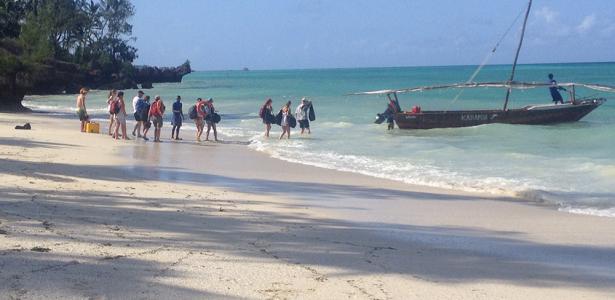 Families are very welcome to Unguja lodge. We have two sea view family houses suitable for six persons. They have three bedrooms and all have a shower and toilet en suite.
Also the 10 villas can accommodate families if the younger ones are happy to sleep upstairs in the airy loft under the impressive thatched roof. We think a family of four is ideal in a villa but if the children are under 15 even a family of five can live comfortably in a villa. Mind you, you will have to share the toilet and shower.
For the youngest we have two baby cots available.